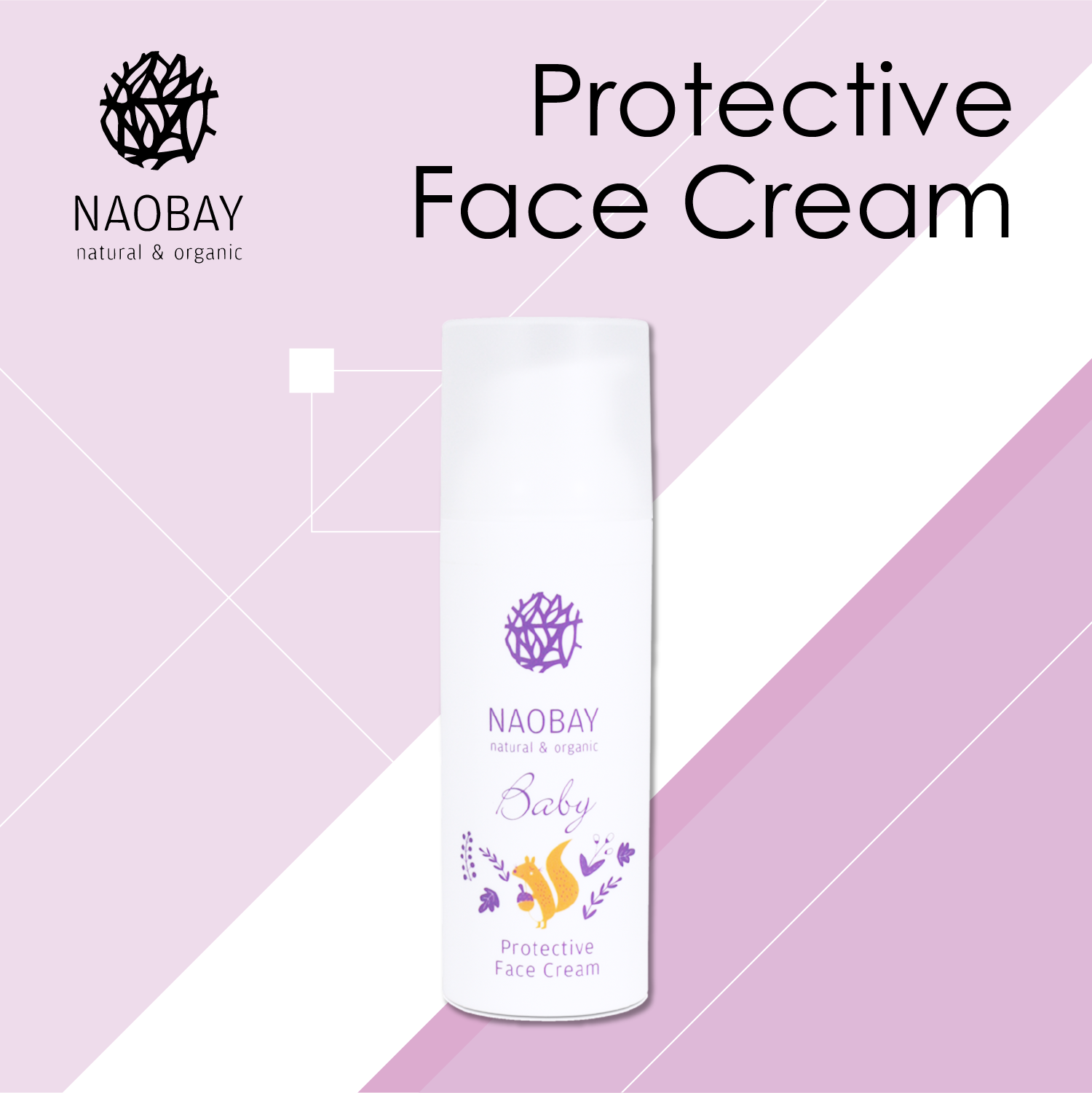 NAOBAY Protective Face Cream
NAOBAY Protective Face Cream 50ml
Ingredients: Oat, Marigold, Shea Butter, Jojoba Oil, Malt Barley, Tigernuts Milk, Sweet Almond Oil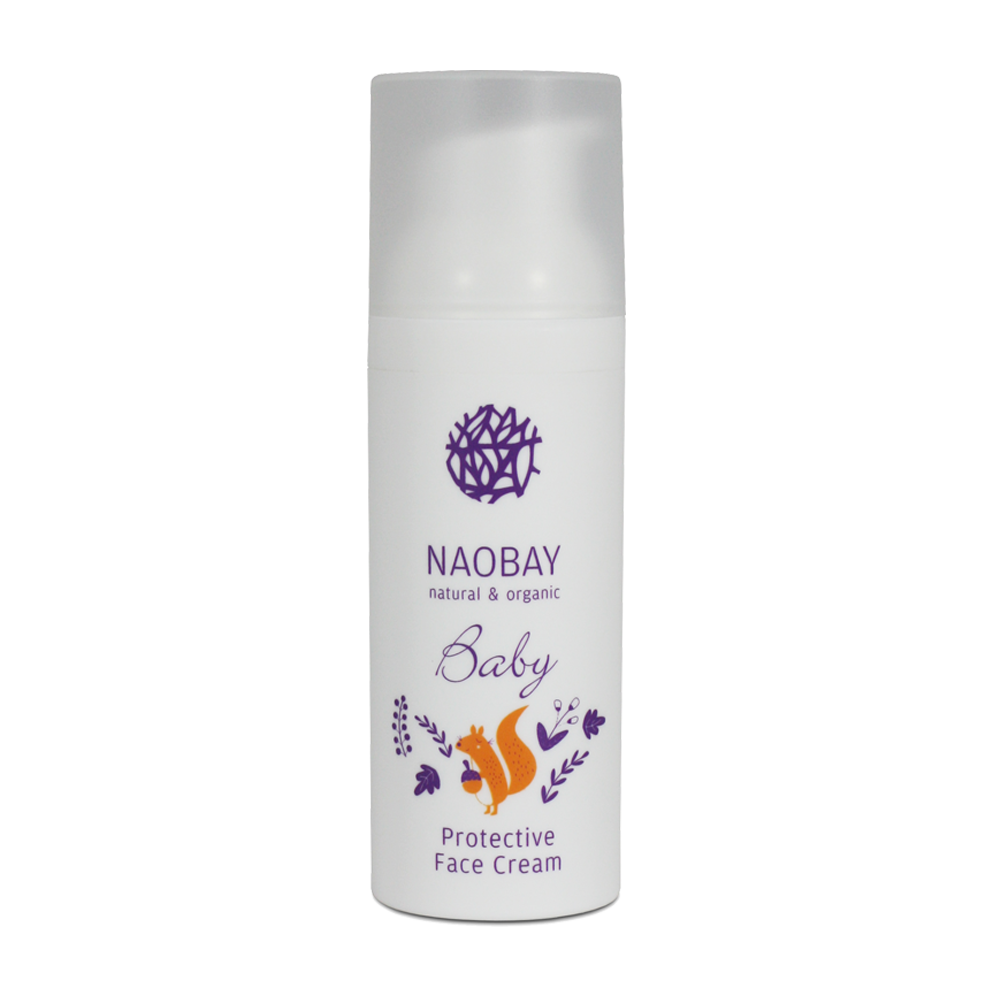 Description: Face cream for babies forms a thin protective film over the skin, shielding it from environmental factors, such as cold, wind and pollution. Organic Calendula* and Chamomile* extracts soothe the skin while the combination of organic oils keeps it smooth and soft. This cream can also be used on hands and exposed areas of the body as it is rapidly absorbed without leaving an oily residue on the skin's surface.
Allergen free.

How to use: Apply a thin layer of cream to clean, healthy and dry skin, and gently massage in until completely absorbed. Repeat application as needed.
98.97 % natural origin of total.
7.08 % of the total ingredients are from organic farming.
* Ingredients from organic farming.
** Made using organic Ingredients.