NAOBAY Recovery Mask Sensitive Skin
NAOBAY Recovery Mask Sensitive Skin 75ml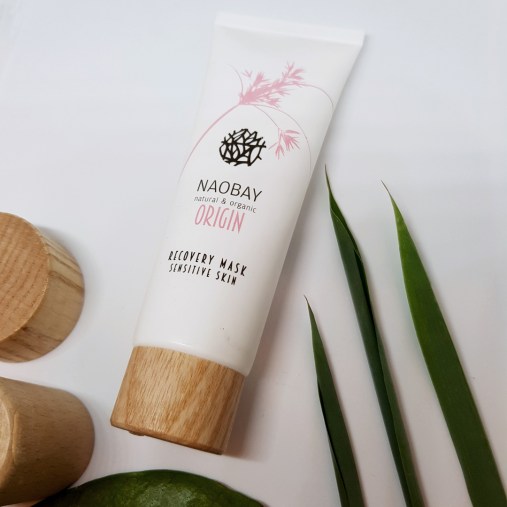 Ingredients: Apricot Oil, Rice Protein, Tigernuts Milk, Raspberry, Poppy Oil
Description: Face mask for sensitive skin. Contains softening and refreshing Orange floral water*, antioxidant vitamin E and a combination of moisturizing Rice*, Poppy*, Tigernuts* and Apricot* oils to restore fatty acids. Marshmallow *, Lemon*, Chamomile* and Everlasting* extracts provide a cocktail of vitamins and minerals with antioxidant and moisturizing properties.
Offering excellent soothing properties, the special Barley Malt extract contained in the formula improves the expression of genes involved in the skin's barrier function as well as its stress response and regenerating mechanisms. Reduces skin redness, burning and stinging sensations.
It also contains mineral zinc oxide, which is not absorbed by the skin but has the ability to adhere to its surface, forming a thin film that offers protection from potentially harmful external factors.
How to use: Apply to dry skin and leave on for at least 7 minutes. Rinse off with abundant water.
98,97 % natural origin of total.
37,76 % of the total ingredients are from organic farming.
* Ingredients from organic farming.