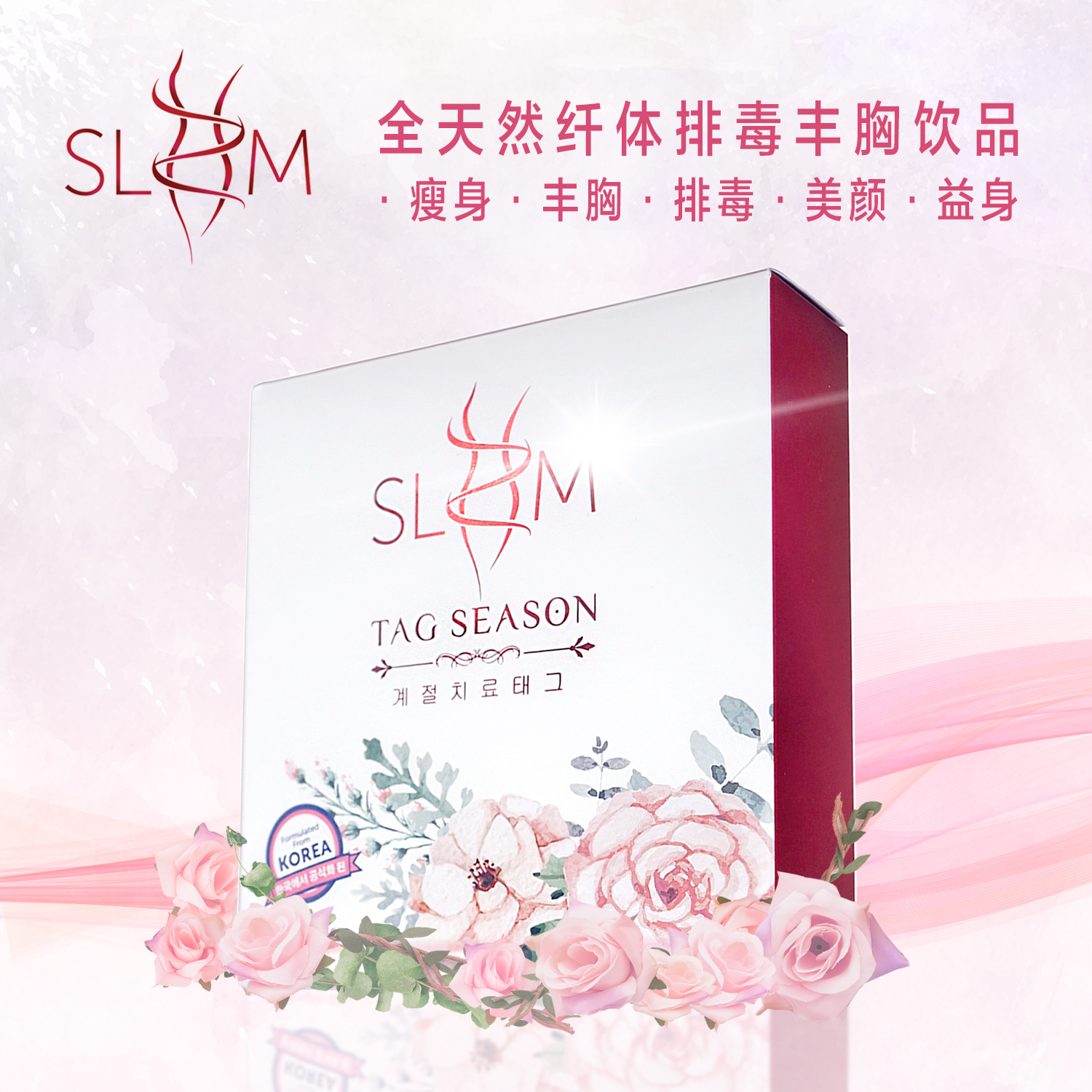 Slim Tag Season slimming
A drinks sachet which composed from six kind of natural ingredients that formulated from Korea advance technology. It's desires what women want nowadays to towards a healthy lifestyle.
Effectively for:-
- Weight loss,improve digestive health
- Bust up and firm up
- Detoxication
- Beauty, make radiant and smoother skin
- Health Care,boost immune system
- Rejuvenate hair follicles
Daily take 1 sachet after meal.
Ingredients: Mulberry Juice, Red Date Juice, Xylitol,Olives Extract, Yeast Extract, Garcinia Cambogia Extract, Pueraria Mirifica Extract, Sucralose, Xanthan Gum.
Serving Size 20g Serving Per Package:15 sachets
Nutritional Facts
| | | |
| --- | --- | --- |
| | Per Serving (20g) | Per (100g) |
| Energy | 16.2 kcal | 81 kcal |
| Carbohydrate | 6.4g | 32g |
| Protein | 0.1g | 0.5 g |
| Fat | 0g | 0 g |

Testimonial :