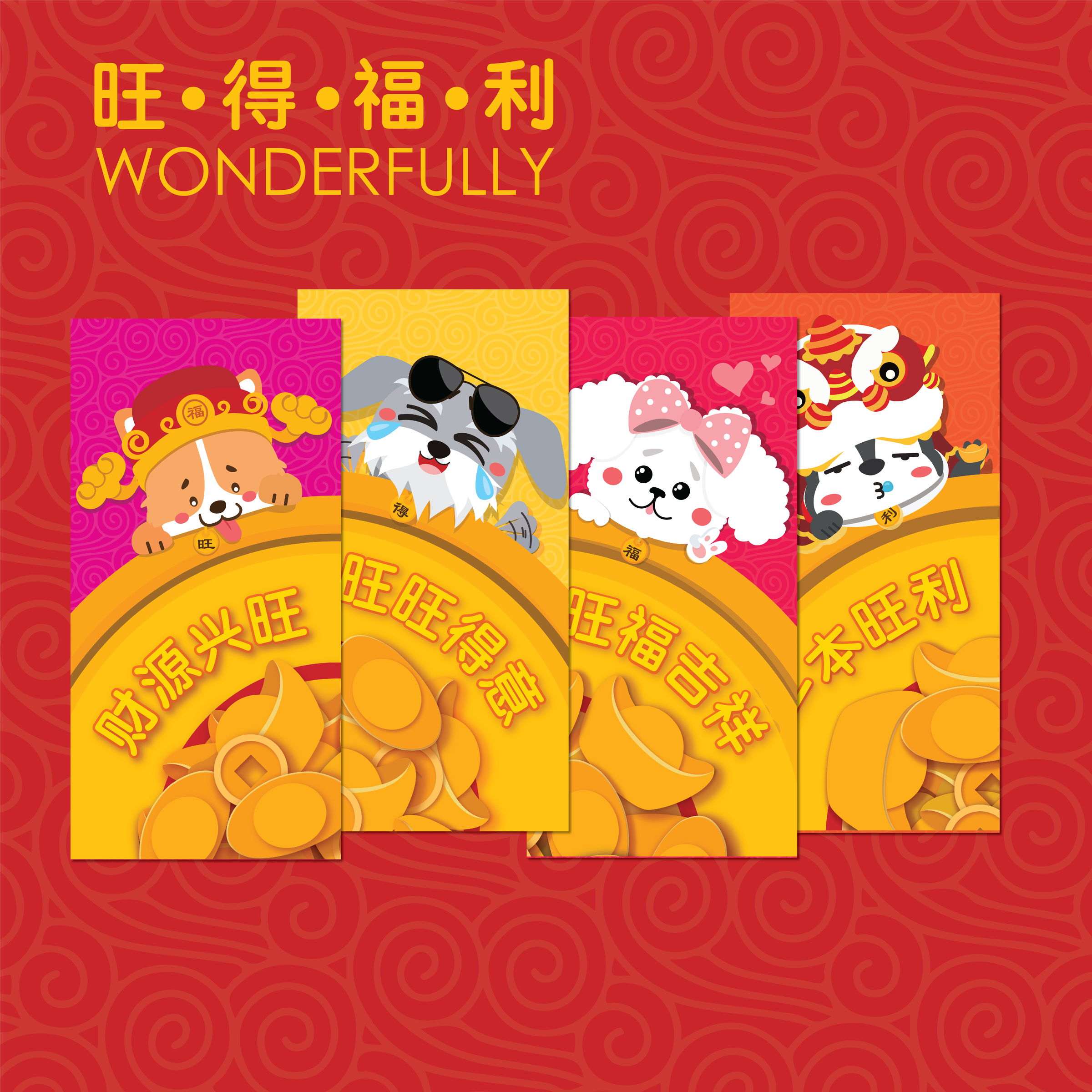 美店MeiiShop 2018独家设计戊戌年创意红包
旺·得·福·利 慈善红包 FUNDRAISING FOR CHARITY
这个新年,美店邀您一起來行善!
由于WONDERUFLLY红包派送活动反应热烈,加上循众要求,美店将会推出100份限量红包套组(4款1式),让想要收集红包封的朋友即能获得红包,还能与我们一同行善!售出的100%利润将悉数作慈善用途。希望大家一起行善积福,成就WONDERUFLLY的一年!
Celebrating Chinese New Year with MeiiShop in a meaningful way!
Since we received overwhelming response for our previous WONDERUFLLY Red Packets giveaway, we have decided to put 100 sets (4 designs in 1 package) of the red packets on sales.
We are proud to announce that 100% of profits made in the sales will be donated to charity organizations. Let's join MEIISHOP in charity work for a better future!
新年前发货日期:12-14.2.2018
新年后发货日期:26.2.2018-26.3.2018